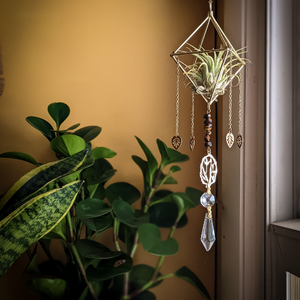 Sun Magic ☀️
Art & Soul🤍
Adorn your Self ✨️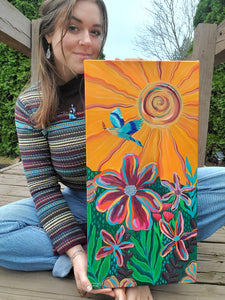 Meet the Artist
Hi! Im Seraphia, owner and multi-faceted artist behind Second Wave Creations. Wife, Mama to three boys, and a Grammy to two beautiful souls. Lover of the ocean, the natural world, and all the colors of the wind. I find so much of my inspiration within nature, the magic of the cosmos, and all the beautiful experiences of this life.
Creating art has been my passion since I was a young child. Recently shifting from a Healthcare career to creating full-time in 2020, I have been able to explore a variety of medias and focus on my creative journey. I enjoy a large variety of arts, from painting to jewelry crafting, and all thats in between. My work is continuously evolving.
This home based business operates enviromentally conscious- always aiming to upcycle/ethically source materials, utilizing recycled packaging, and producing minimal waste.
I love to create meaningful and unique pieces, crafted with intent. For custom orders and mural work inquiries please reach out via email. secondwavecreations20@gmail.com
This section doesn't currently include any content. Add content to this section using the sidebar.